Everyone is having a hard time feeling secure financially or otherwise during this unprecedented COVID-19 pandemic. We know it's hard on all of our tenants, owners, vendors, and central Pennsylvania property management partners. We hope that you and your loved ones are healthy and safe.
Today, we're addressing some of the tenant relief measures that are in place to protect renters and the homes they are living in.
Please remember that there's a lot of information out there, and things are changing daily. As professional Lancaster property managers, we're providing all of the information we have at this moment. If you have specific questions about your unique circumstances, contact us at Fetch Home Management.
Relief from the Pennsylvania Supreme Court
The first line of defense that tenants have is an eviction moratorium that the Pennsylvania Supreme Court has put in place until April 30. This means that tenants cannot be evicted from their rental homes for any reason, at least until the end of the month.
The Supreme Court's action doesn't prevent late fees or penalties for nonpayment. This is something that tenants need to keep in mind. If you're renting a home and you are still employed or still living off enough savings that you'll be okay for a while, it's not a great idea to simply stop paying rent. The day will come that the eviction ban is lifted, and you don't want to be left owing more than you should.
Utilities Will Stay On
As long as Pennsylvania remains in a declared state of emergency, tenants can rely on their utilities to stay on. Late payments will not result in a shut-off of water, gas, or electricity. The Pennsylvania Public Utility Commission made this announcement last month and issued an emergency order prohibiting electric, natural gas, water, wastewater, telecommunication, and steam utility terminations.
Relief from the CARES Act
The federal government is also providing relief for all Americans, whether they're homeowners or renting the property they live in. This is in the form of the CARES Act, which is where it was mandated that everyone would receive a one-time stimulus payment.
The CARES Act also extends the ban on evictions, at least in some cases. This does not extend to every property, so depending on where tenants live and whether the property they are living in has a federally backed mortgage, tenants may have a longer period where they are not in danger of being evicted. There's a mortgage relief component to property owners who need a forbearance on their loan payments. It includes a ban on evictions.
Tenants should not assume this protection applies to them. They should talk to their landlords or their Lancaster property managers to find out what it means.
What Lancaster Property Managers and Landlords Can Do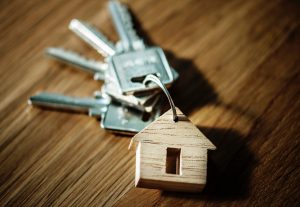 An otherwise great tenant who is currently in some financial distress and unable to pay rent is still a valuable tenant, and one that most Lancaster property management companies will work hard to keep in place. Landlords and tenants need to work together during this crisis to protect and care for each other and make sure that everyone is treated fairly and consistently. We know that tenants are struggling to pay rent. We know that owners are worried they may never be able to catch up with their mortgage payments, especially if they can't rely on rental income. Everyone is stressed.
It's important that we work together, and that's what a great Lancaster property management company can facilitate. If you need help communicating with your landlord or with your tenant, contact us at Fetch Home Management. We are prepared for situations like this, and we can provide some direction and support.